So honored to be chosen as a "40 Under 40"
February 8, 2019
So incredibly honored to be chosen as one of Long Island Business News' "40 Under 40" and recognized as a future business leader in our community.
This is a big deal for me because somewhere along the way people put in my head that I wasn't "business-minded" because dealing with money matters has never been at the top of my best skills list… but I learned only recently that being a  business leader isn't just about being good with finances. I admit I need to work on that part, but I know that creativity, hard work and really caring about people counts for something too. It was awesome to be recognized for both my work at News 12 and also as a business owner (with my husband) of Mo'NElisa.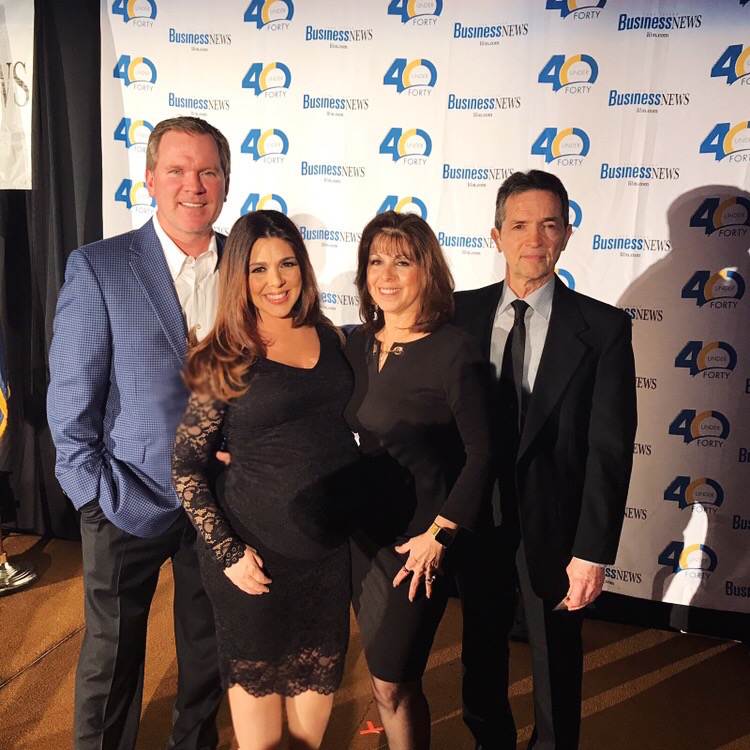 Really thankful that my husband and parents came to support me, and have always supported me and my goals and ideas (as crazy as they've been at times).  I joke that on our first date (that's a story for another time!) Mo tried to impress me by throwing out that he was a "40 Under 40" probably within the first five minutes. I definitely rolled my eyes at the time but can now admit that I was a little impressed!
I was so incredibly blown away and humbled by the other honorees who are doing such great things in our community (read about them here).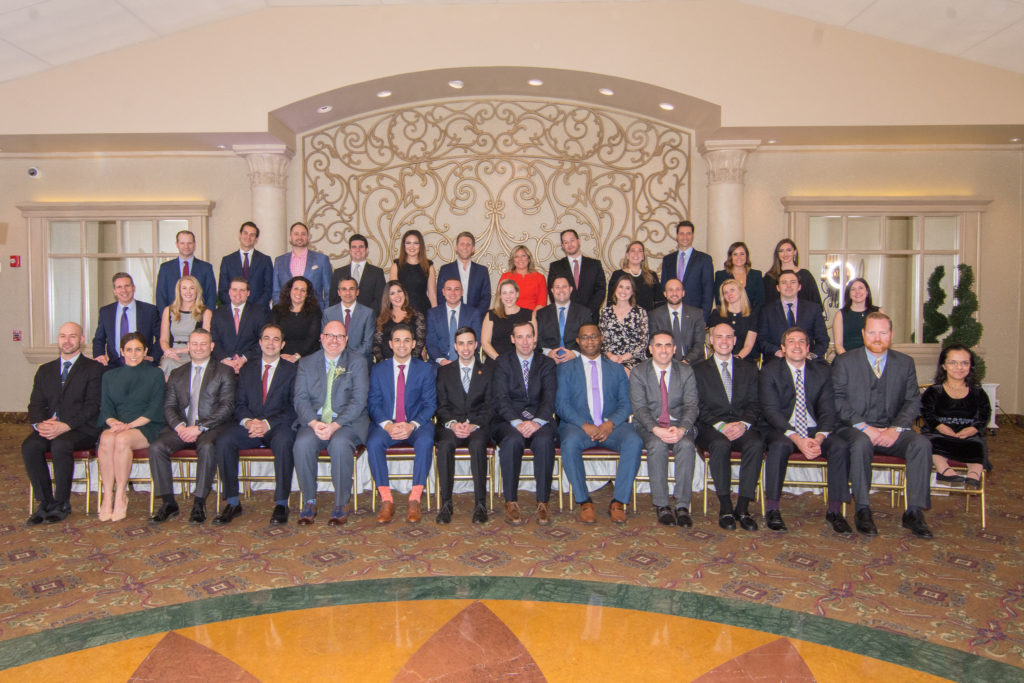 It was such a wonderful, positive evening and I am so grateful to have been a small part of it. (Thank you LIBN for the beautiful award and for giving me a seat close to the stage so I didn't have to waddle too far!)